It's time for our new series, Vintage Picks of the Week! We scour the internet looking for just the right piece of vintage to add to our decor, and include ideas on how we think these pieces could be used.
Today's picks are brought to you by JayDee at ThirdShift Vintage.
Industrial Lighting
What I Like About It: I love the raw industrial look of this light fixture. The aged patina is perfect!
How I Would Use It: I think this light would look amazing in an entry way or maybe even over a desk in a home office. I could even imagine it in a guest bathroom – adding a touch of industrial charm.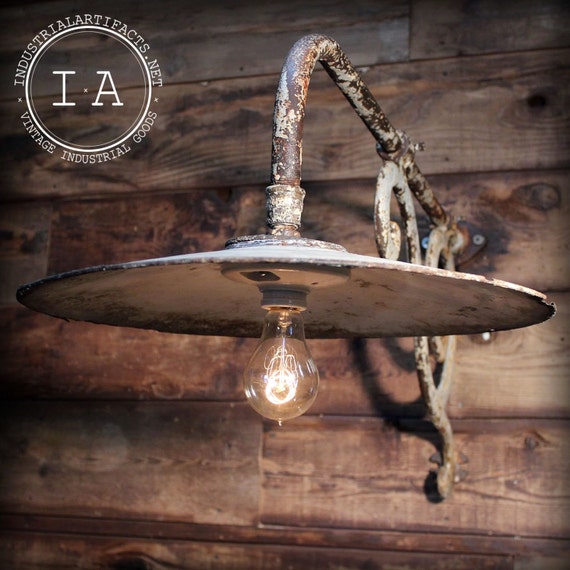 Industrial Chairs
What I Like About It: I am really not a fan of wood – I much prefer metal pieces and natural stone – but I have to make an exception for this incredible set of chairs! Aren't they amazing?
How I Would Use It: These chairs NEED to be in my home! If not used at a dining room table, I would split up the set and use one chair in an entryway, two in an office as guest chairs at a desk, and the last one in a bedroom or reading nook.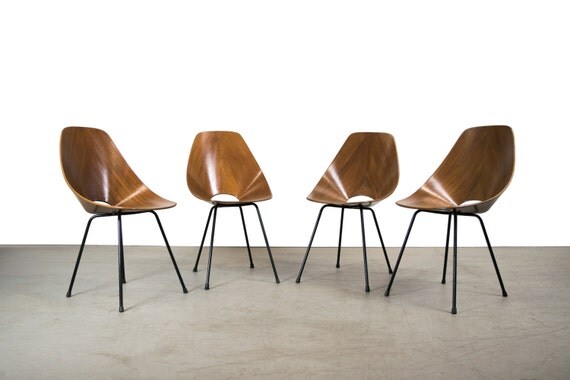 Industrial Drawers
What I Like About It: I love that this piece is handmade and because of that, has so much character! Just look at all those metal pieces next to the knobs!
How I Would Use It: Can you just imagine this storage drawer unit in your entryway? It could house your keys, loose change, and anything else you need when you're running out the door in the morning.
---
So there you have it! My three favorite vintage picks for the week! Make sure to check back to see what items are on the Pick List next week!
And don't forget to sign-up for our email newsletter (over there, on the right) so you don't miss out on any of our picks or fun articles!
---